Digital Earth Day 2017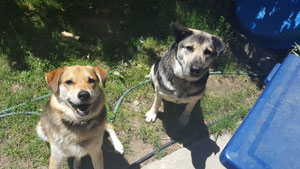 Toby and Hope are wishing you a Happy Earth Day 2017!
This is our 12th year sponsoring an Earth Day event. We're returning to our roots--students sharing earth & living-thing-friendly ideas with others. Click below for access to projects--
Taking care of Planet EARTH--CLICK for Google Docs links to student projects/presentations.
Period One--Integrated Science/Biology, Earth & Space Science, Integrated Science, and 7th & 8th Grade Sciences
* Plant a Tree--
* Using Less Water--
Period Six--Biology, Earth & Space Science, Integrated Science, 7th Grade Science, & 8th Grade Science